Sustainability

Sustainability is at the core of what we do. Our UK based production facility is entirely powered by renewable energy.
This combined with eco friendly printing methods makes Clothes2order sustainable choice for your personalised clothing.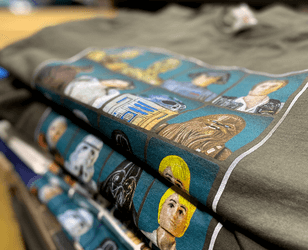 Organic Collection
Shop our organic clothing collection, with products made of 100% pure organically grown cotton. Upload your logo and create your personalised organic clothing today.
Shop
Now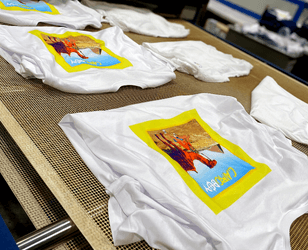 Eco Friendly Printing
Clothes2order have been a pioneer in bringing sustainable digital garment printing into the mainstream through the use of Greenprinted™ technology.
Learn More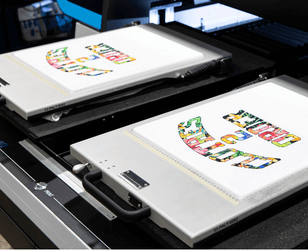 Renewable Energy
Our entire Manchester based factory is powered by energy from renewable sources. This significantly reduces our carbon footprint as our machines are always running!
Shop
Now
Made in the UK
We are proud to support UK industry and jobs.

We have over 20 years of experience in the textile industry. This is a great traditional British industry and we aim to play our part and help to preserve this fantastic industry for many years to come.

All of of our bespoke customised pieces are produced within the UK. By supporting Clothes2order you will directly contribute to the UK textile industry and help to promote British craftsmanship.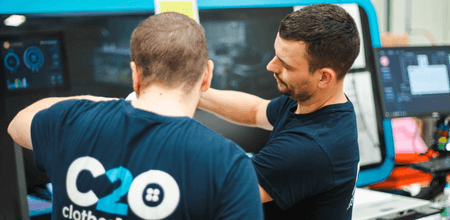 Reducing Plastic Usage
Through using our eco packaging, we have drastically reduced the dependency on using plastic in our packaging.

Our eco packaging is carbon negative and recyclable due to it being made from sugar cane. This is a water efficient crop that captures carbon dioxide during photosynthesis and is grown following strict ethical guidelines.

This means that for every KG of this packaging 2.85KG of carbon dioxide has been captured from the atmosphere so your shop can be a little bit sweeter.
Should More Brands Care About Being Eco Friendly?
We carried out a survey of 1,000 people and discovered more and more of us are concerned about the environment and want to buy from brands who are eco-friendly.
For example, 63% of those surveyed said that they are more likely to buy from a eco-friendly brand.
Read the full report here
here